Flash Holiday Sale: 30% off + FREE $20 Gift + FREE Shipping (Orders $50+) 🛍️
Carts $50+ automatically get an extra 30% off, a FREE $20 value gift, & FREE US shipping!

Portable, Convenient

Find Peace

Lavender Scent
Plant-Powered
For Calm Diffuser 1-Pack Orders placed on or after 11/30: High Demand - The 1-Pack Size of Calm Diffusers Will Take ~8 Weeks to Ship. Please select a 3-Pack or 6-Pack or 12-Pack for faster shipping.
These plant-powered portable aromatherapy diffusers inspire zen with an aromatic blend of ashwagandha, lavender, and jasmine. Enjoy the soothing scents powered by natural extracts, perfect for finding true tranquility.
How to use?
✓ Convenient, simple, and portable.
✓ Over 1 million+ diffusers sold.
✓ Drug-free, vegan, plant-powered Ingredients.
✓ Expertly formulated. Up to 600 uses each.
As Seen In




3 Key Plant-Powered Ingredients
Ashwagandha
Inspire a sense of zen.
Lavender
Enjoy true tranquility.
Jasmine
Take time to find peace.
Frequently Asked Questions
How does it work?

The Cloudy Calm Diffuser is a portable aromatherapy product that allows you to enjoy a soothing scented aroma, perfect for inspiring a moment of zen. These next-gen diffusers feature a premium blend that is made with a variety of natural extracts including key ingredients such as ashwagndha, lavender, & jasmine. Not for ingestion/inhalation. Why? It works better that way!
Is it drug-free, vegan, and cruelty-free?

Yes, yes, and yes! The Calm Diffuser is vegan, cruelty-free, & 100% free of any drugs or controlled substances.
How long does each diffuser last?

Each diffuser is made to last approximately 1 month (30 days) of use, with up to 600 uses per diffuser. We recommend purchasing a 3, 6, or 12 pack and subscribing to make it more affordable and so that you don't worry about running out!
What are the ingredients?

Our plant-powered blend is comprised of 3 key ingredients: Ashwagandha, Lavender, and Jasmine. See Full Ingredient List.
How long will it take to ship/receive?

US Orders generally ship within 24hr (same-day or next-day shipping) and arrive in an average of 3 business days.

International Orders arrive in an average of 6 business days.

Be assured you'll be kept updated via email, where you'll receive a tracking number and link to track your order the moment your order ships!
What is your 100% Happiness Guarantee?

We're confident that you'll love our products, which is why we offer a completely risk-free 100% happiness guarantee.

Don't like it? No worries! Just email us and request a refund. You're able to ship it back within 30 days of purchase with a prepaid label we send you and we'll issue you a refund. View Refund Policy.
Is it safe to order online from your website?

Yes! We have physical, electronic, and administrative processes to safeguard the confidentiality of your personal information, including Secure Sockets Layer (SSL) for the encryption of all financial transactions through the website.
Do I save money if I select a higher quantity pack or subscribe?

Absolutely! Although we're already confident that our premium products are already affordable & offer incredible value, our Calm Diffusers are made even more affordable & accessible when you buy a higher quantity pack OR when you subscribe (not to mention that this also makes it so that you don't have to constantly worry about running out and re-ordering)!

Save $$$ with a higher quantity pack:

3-Packs are only $15 per diffuser (saves you $15 / 25% off!)

6-Packs are only $10 per diffuser (saves you $60 / 50% off!) AND unlocks FREE 3-day US Shipping

12-Packs are only $8.3 per diffuser (saves you $140 / nearly 60% off) AND unlocks FREE 3-day US Shipping

Simply select which diffuser quantity pack you want at the top of this page under "Select Quantity" then tap the Add to Cart button.

Get % off when you subscribe:

Enjoy 15% off, convenient automatic delivery, and never worry about running out when you subscribe to recurring deliveries.

Enjoy flexibility and feel free to skip, modify, or cancel your subscription at any time - no commitment, no worries.

Simply tap "Subscribe & Save", select your delivery schedule, then tap the Add to Cart button.
Our Diffusers Do NOT Contain
Your purchase supports mental health.
A portion of proceeds are donated to NAMI (the National Alliance on Mental Illness), to help create support and awareness for those who need it.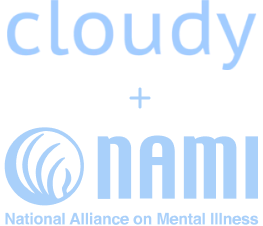 Over 1 MILLION
+

Units Sold & 20k

+

Raving Reviews.
Just got mine. Let me tell you. I LOVE IT. 10/10 recommend
Jamilah E.
Bought Diffusers
Finally getting a feeling of calm.
Fatemah R.
Bought Diffusers
Comes with a free mask and works!! I recommend.
Rosalie H.
Bought Diffusers
*These statements have not been evaluated by the Food and Drug Administration. This product is not intended to diagnose, treat, cure, or prevent any disease. Not for ingestion/inhalation. Why? It works better that way!