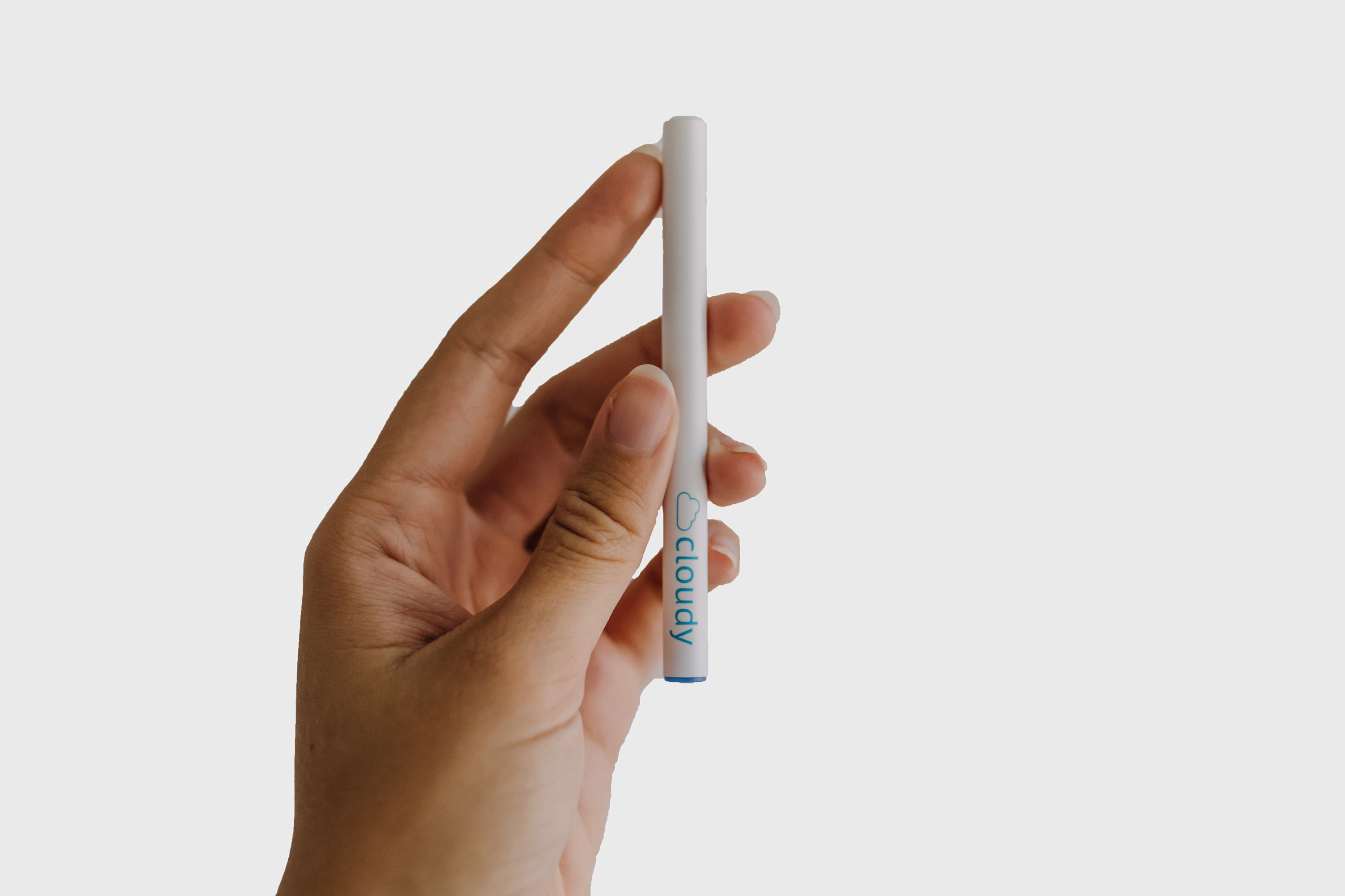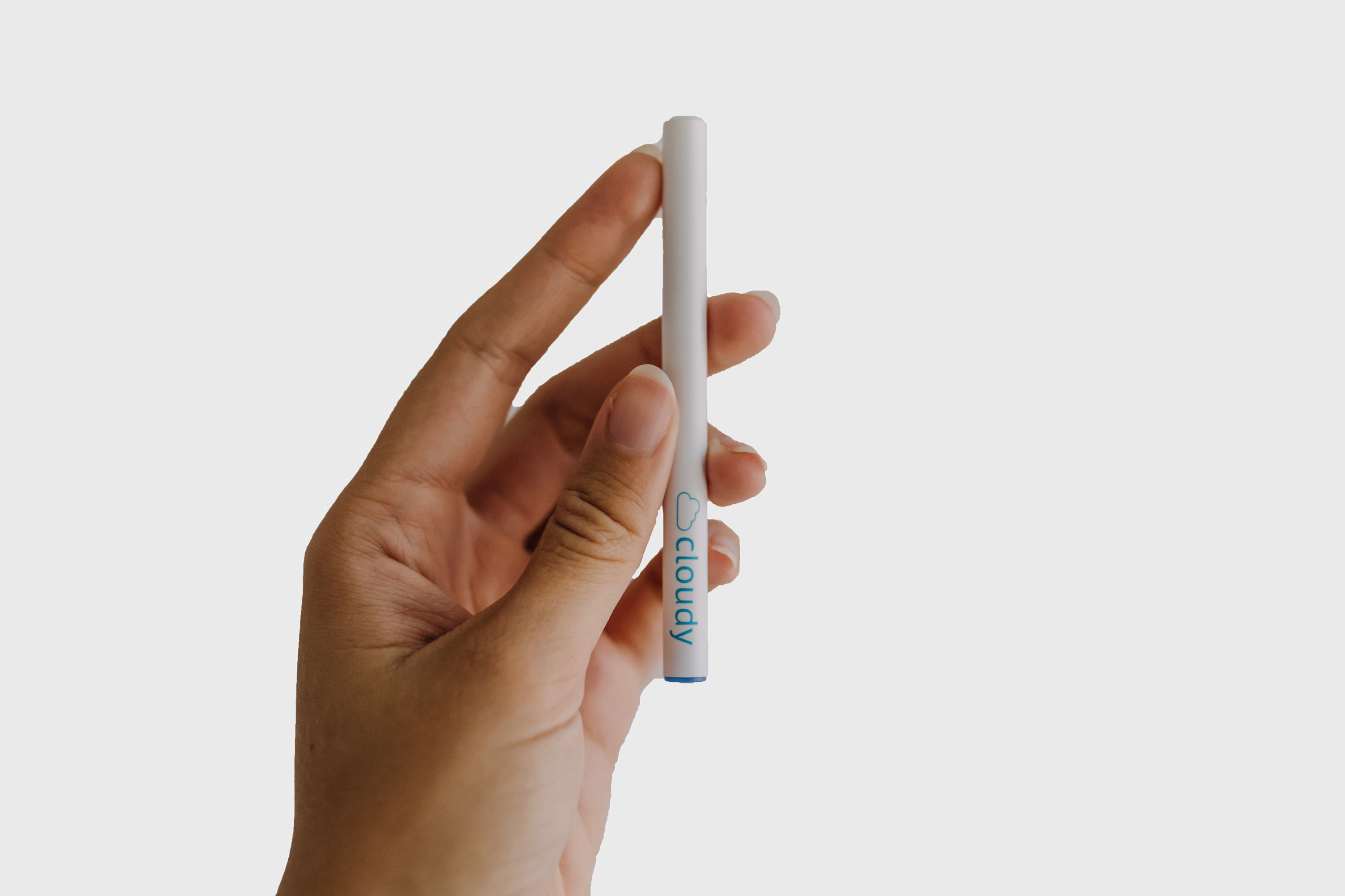 FREE US Shipping on 6-Pack


You deserve to end your day in calm.
The Cloudy® Personal Diffuser is an aromatherapy device that contains a blend of melatonin, lavender, and chamomile. A few breaths of our all-natural essential oil mist will mellow you out, quiet the mind, and lull you to bed.
Relax and unwind: Gentle lavender and calming chamomile promote relaxation and help soothe you.
Sleep soundly: Cloudy's Personal Diffuser is a natural blend of melatonin that will help you fall asleep faster and wake up feeling rested. Finally, a well-deserved restful night.
All natural: Our blend is made up of a few simple plant-based/sourced ingredients: Melatonin, Lavender, and Chamomile. The Cloudy® Diffuser is the perfect way to get the relaxation we need before bed.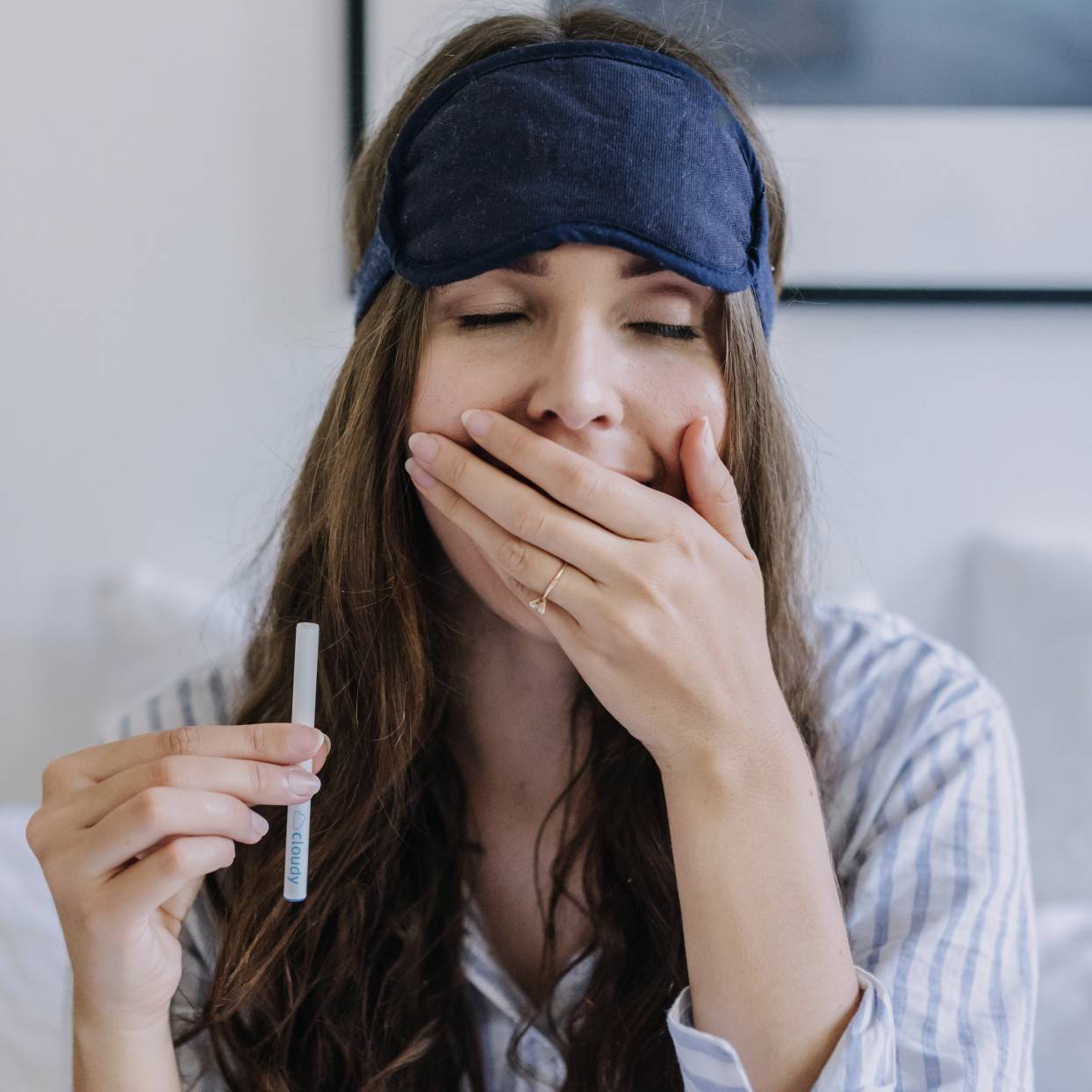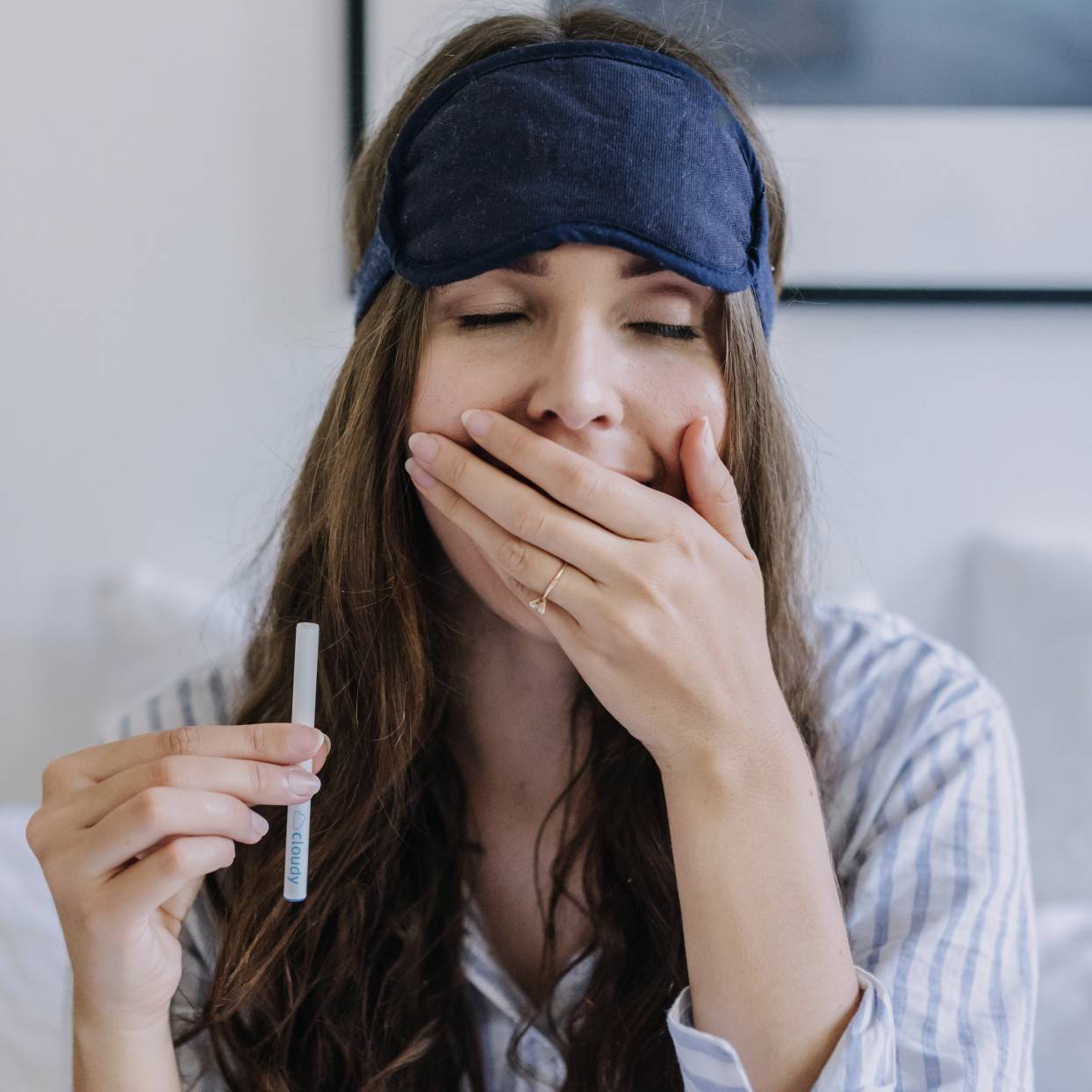 Fast Effect
Inhaling melatonin allows for a near-instant feeling of sleepiness, compared to traditional supplements that take 30-60 minutes to be digested and absorbed.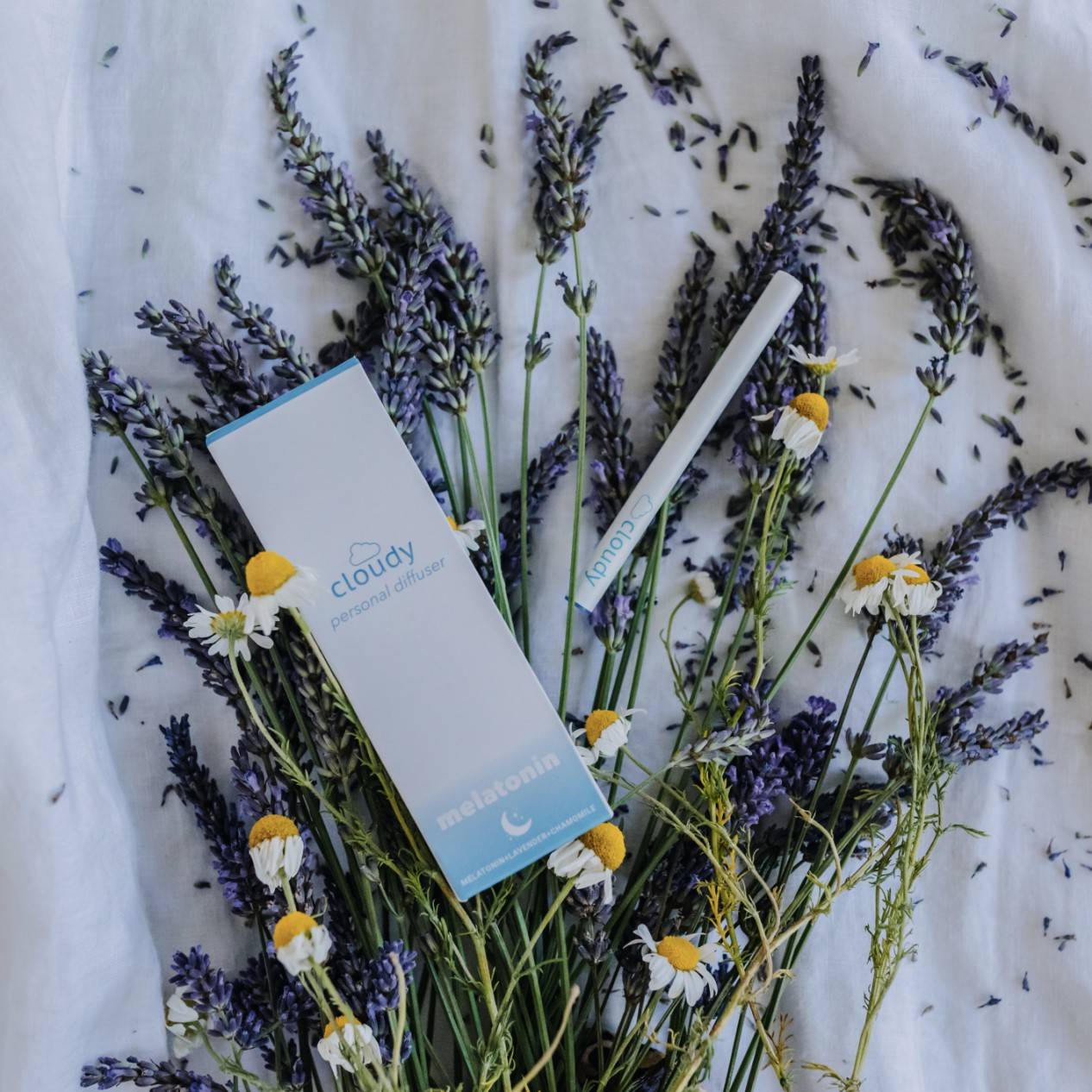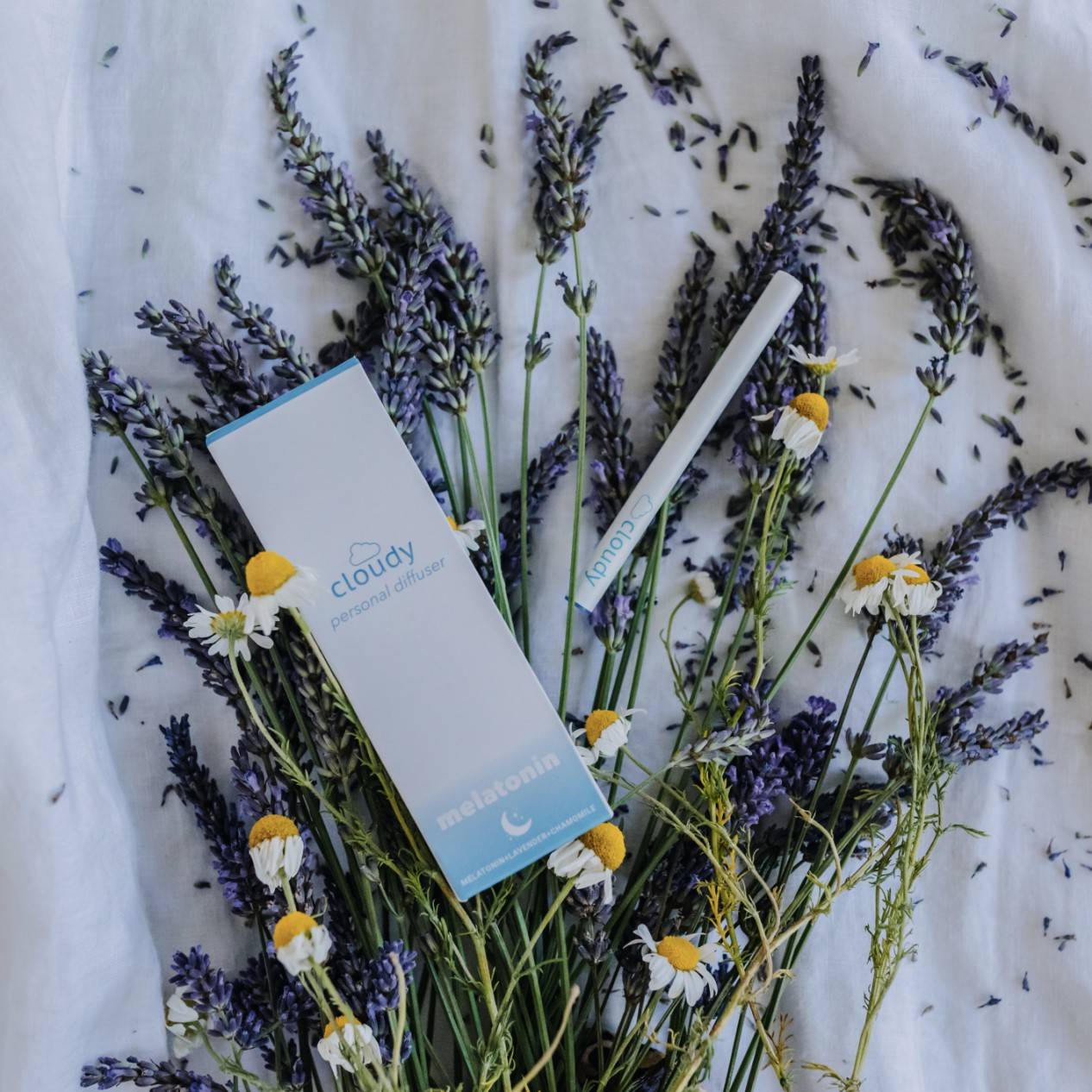 Quality Ingredients
Our all-natural, drug-free, science-based blend is comprised of ingredients like lavender and chamomile, shown to be effective in promoting relaxation and improving quality of sleep.
No Regrets
Our product is 100% drug-free. No groggy mornings and no worries.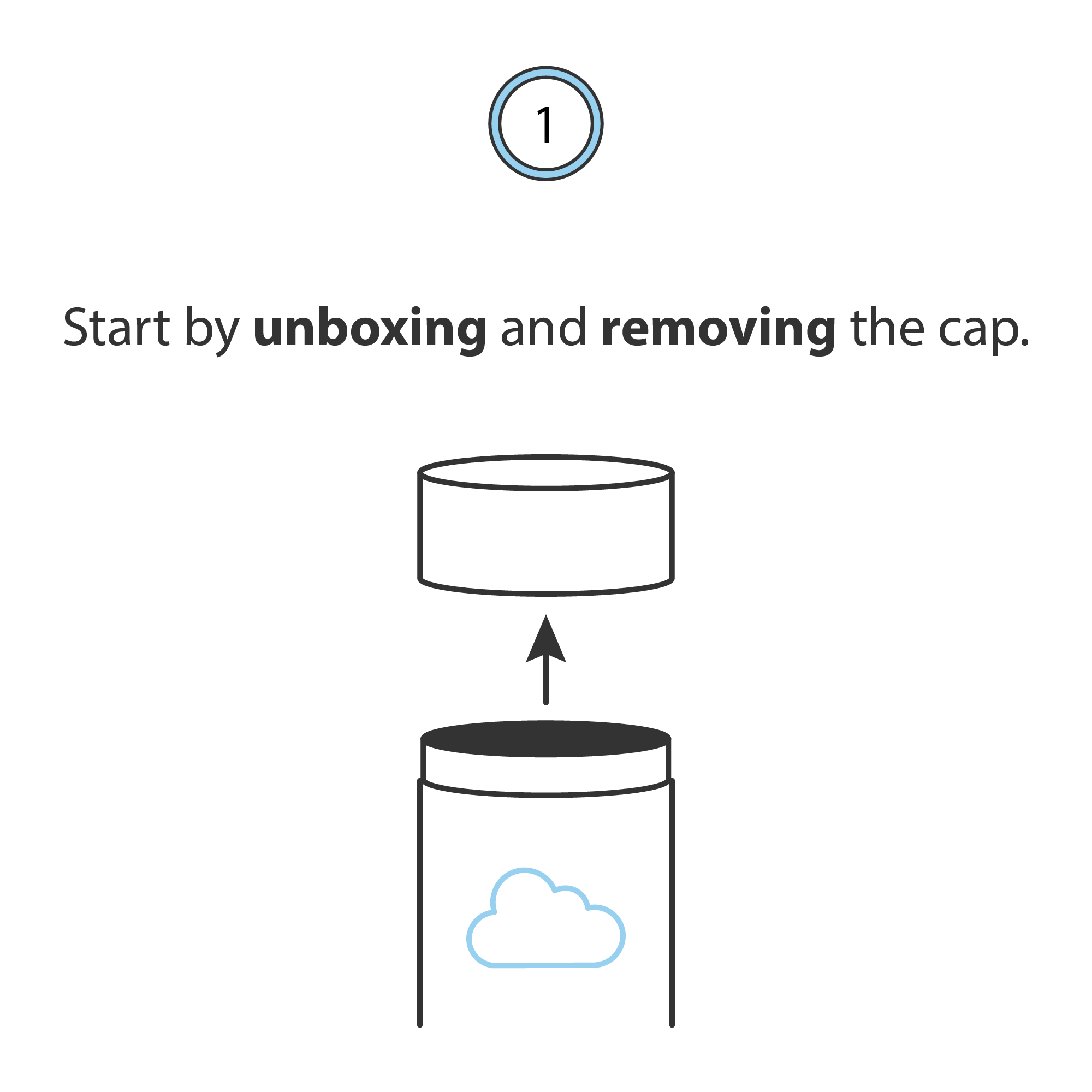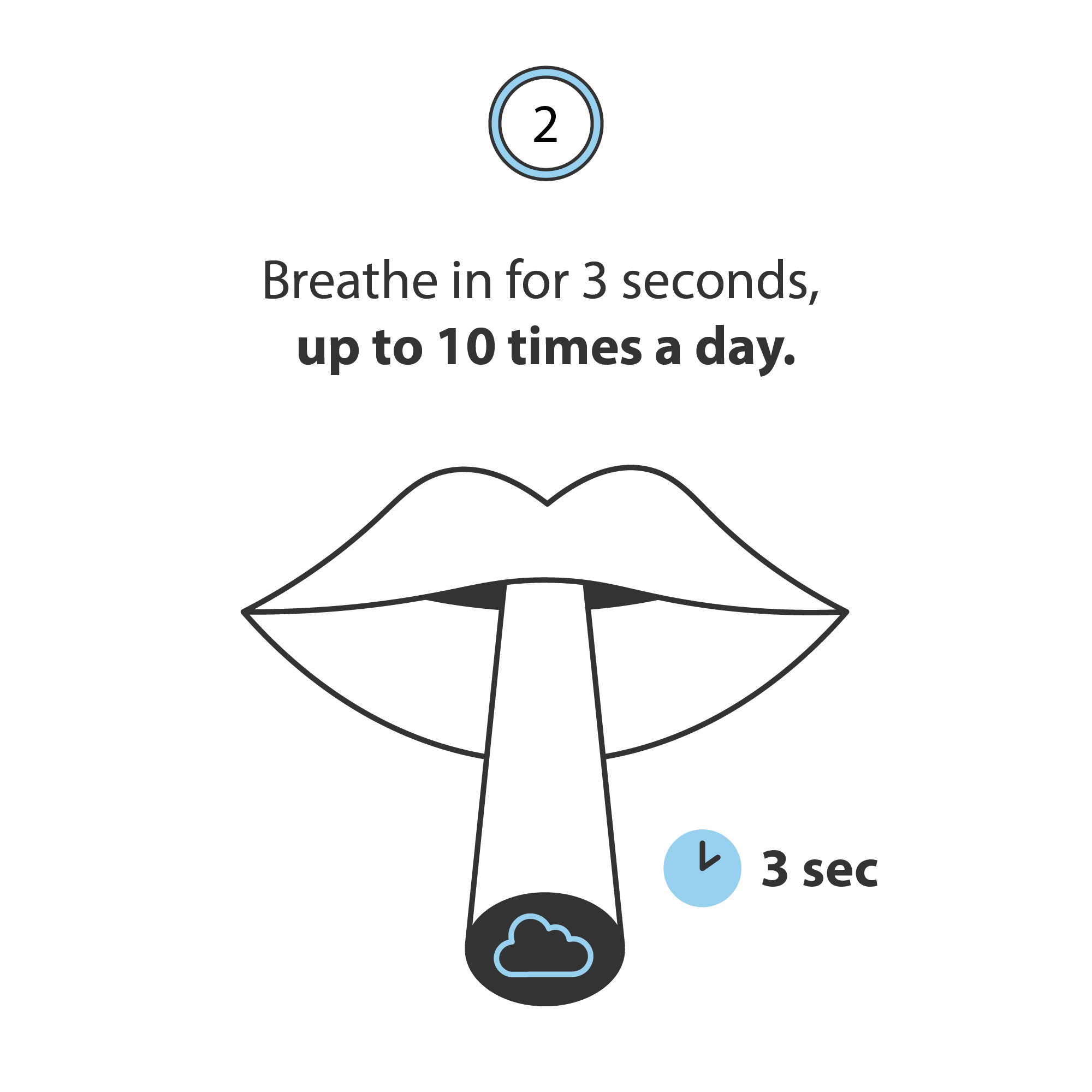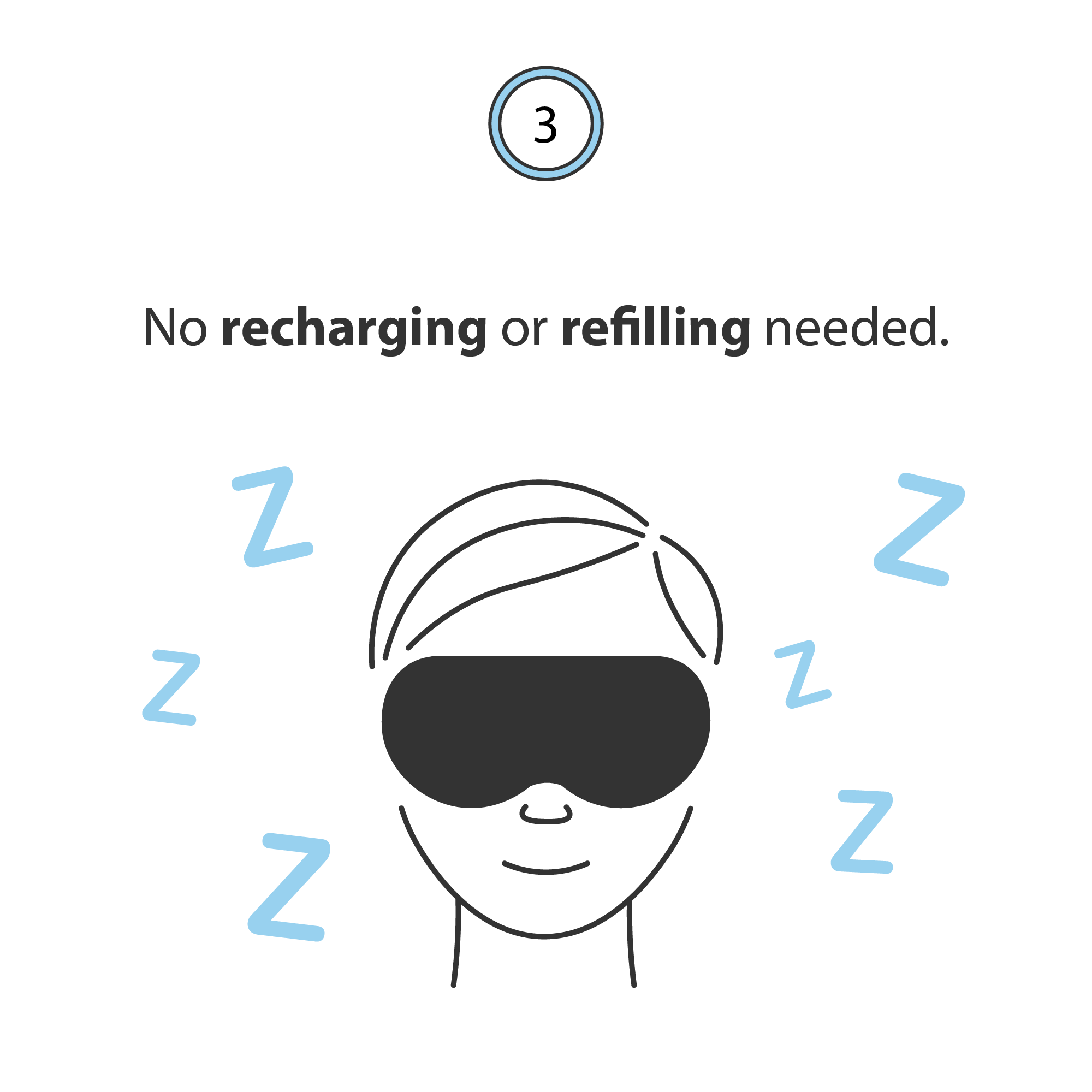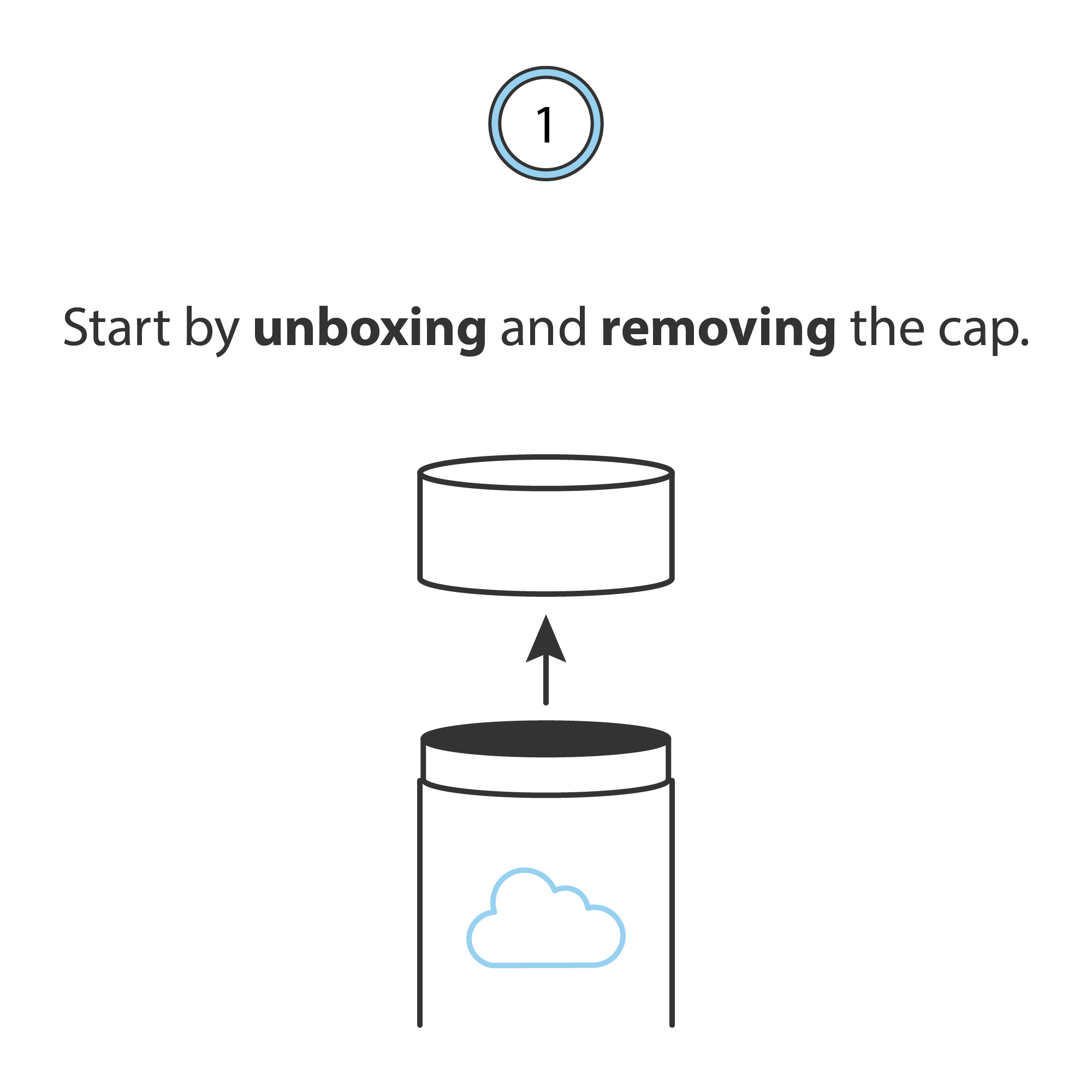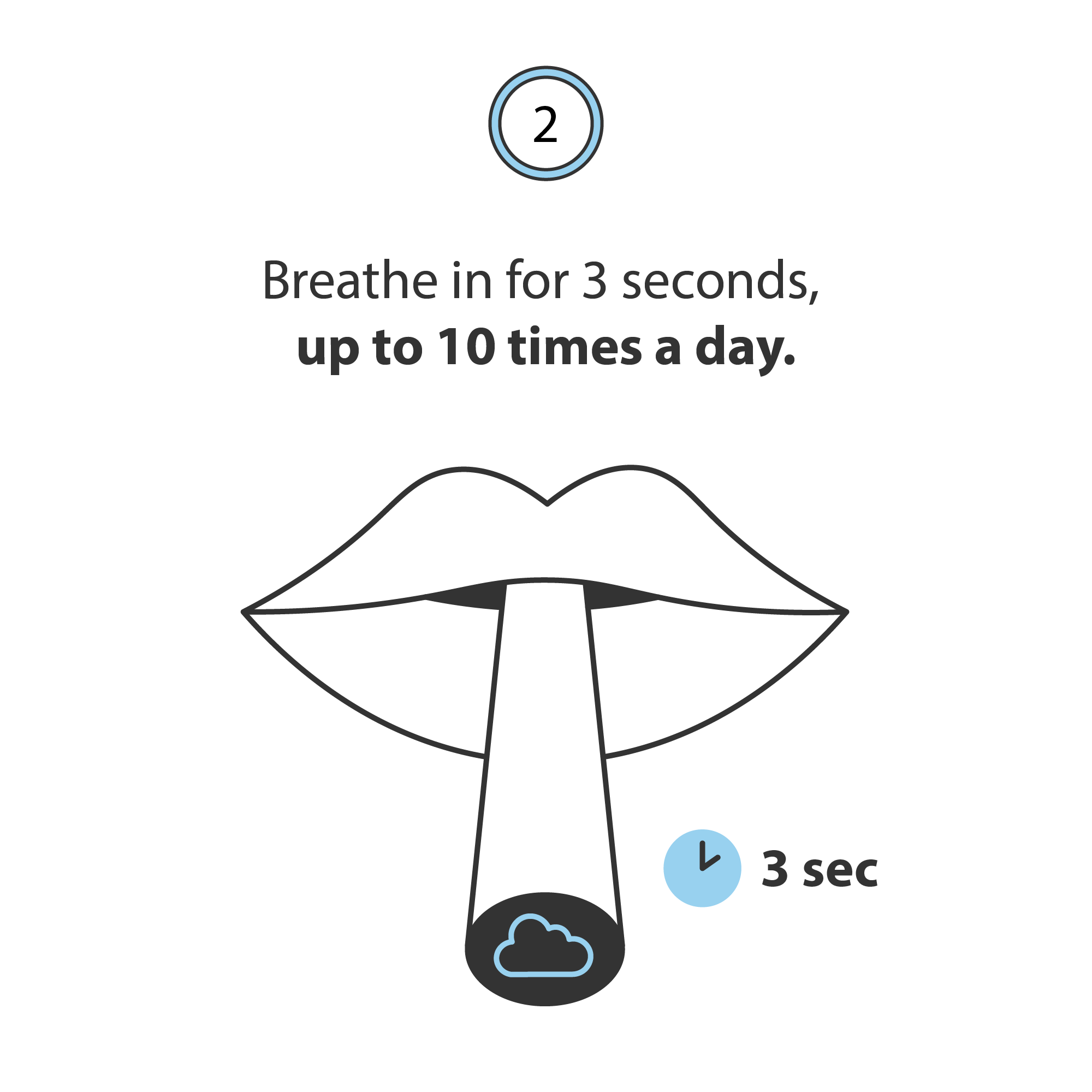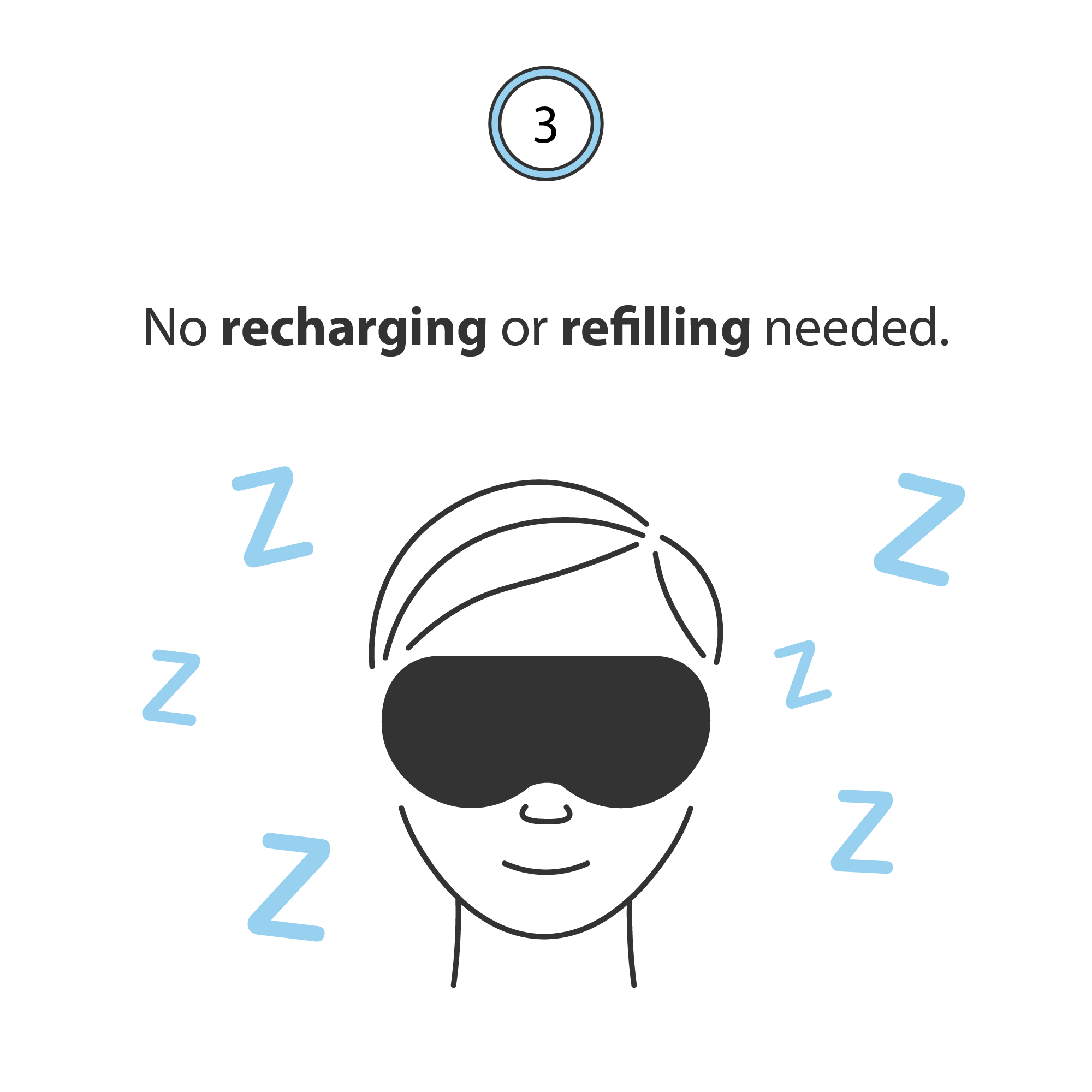 Welcome to bedtime, but better.
😴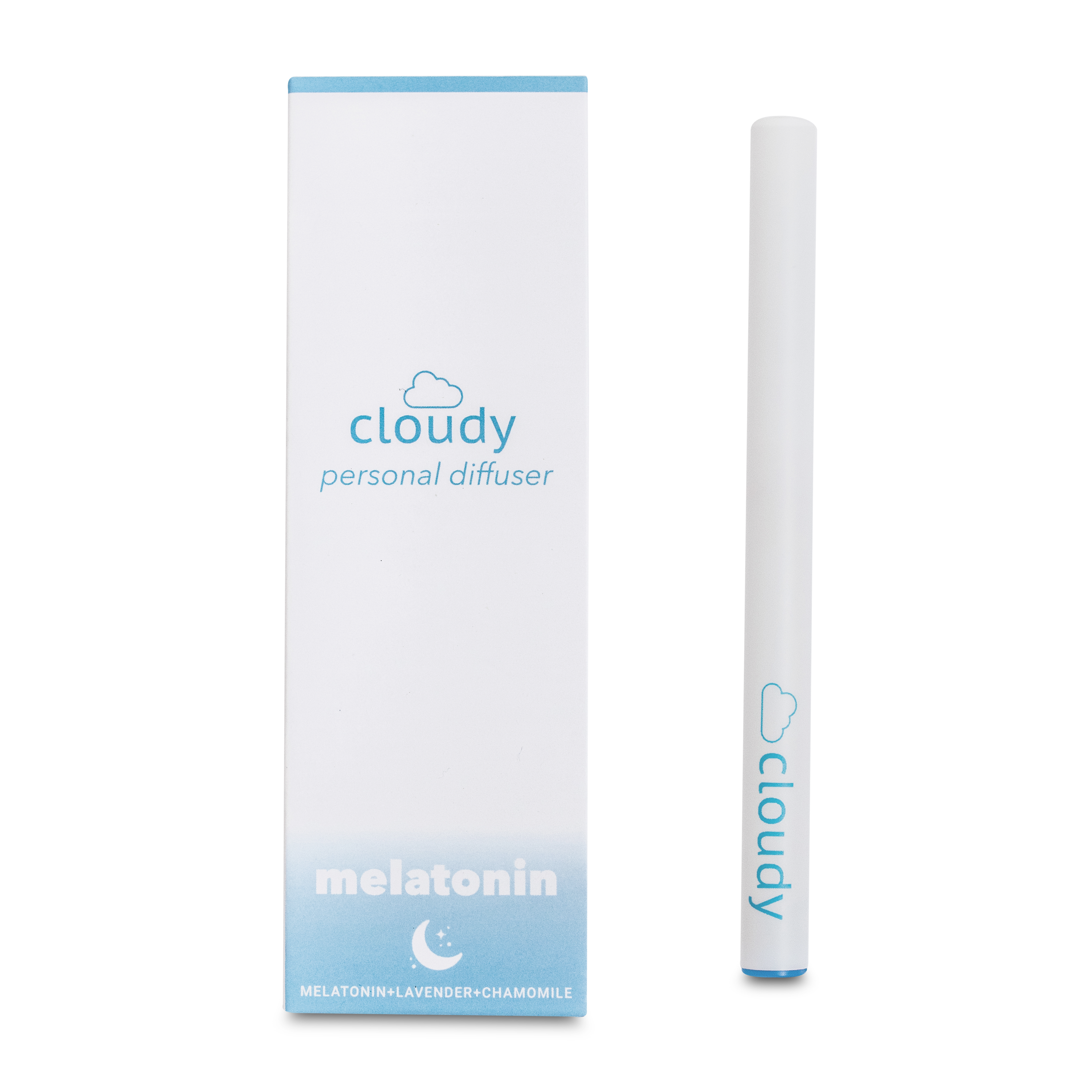 $13/diffuser | 3 Month Supply


Why inhale melatonin?
One of the biggest problems with taking physical melatonin supplements is the varying and slow absorption (takes 30-60 minutes to take effect, and sometimes doesn't work depending how much food is in your stomach). Inhaling melatonin allows for a near-instant sleepiness effect. Combine this with the soft scent of lavender and chamomile and you'll be sleeping on a cloud!
How does it work?
Our Melatonin Diffuser is a modern aromatherapy device in which breathing in on the mouth-tip turns the aromatherapy liquid into a light mist consisting of melatonin and essential oils. You take this mist into your mouth and then exhale through your nose.
Is it drug-free?
YES! The Cloudy® Personal Diffuser is 100% free of any drugs or controlled substances. The main ingredient is melatonin, a supplement shown to be non-toxic and non-habit forming.
What's in it?
Our natural blend is comprised of: Melatonin, Lavender, and Chamomile.
How long does it last?
Each diffuser is made to last approximately 1 month (30 days).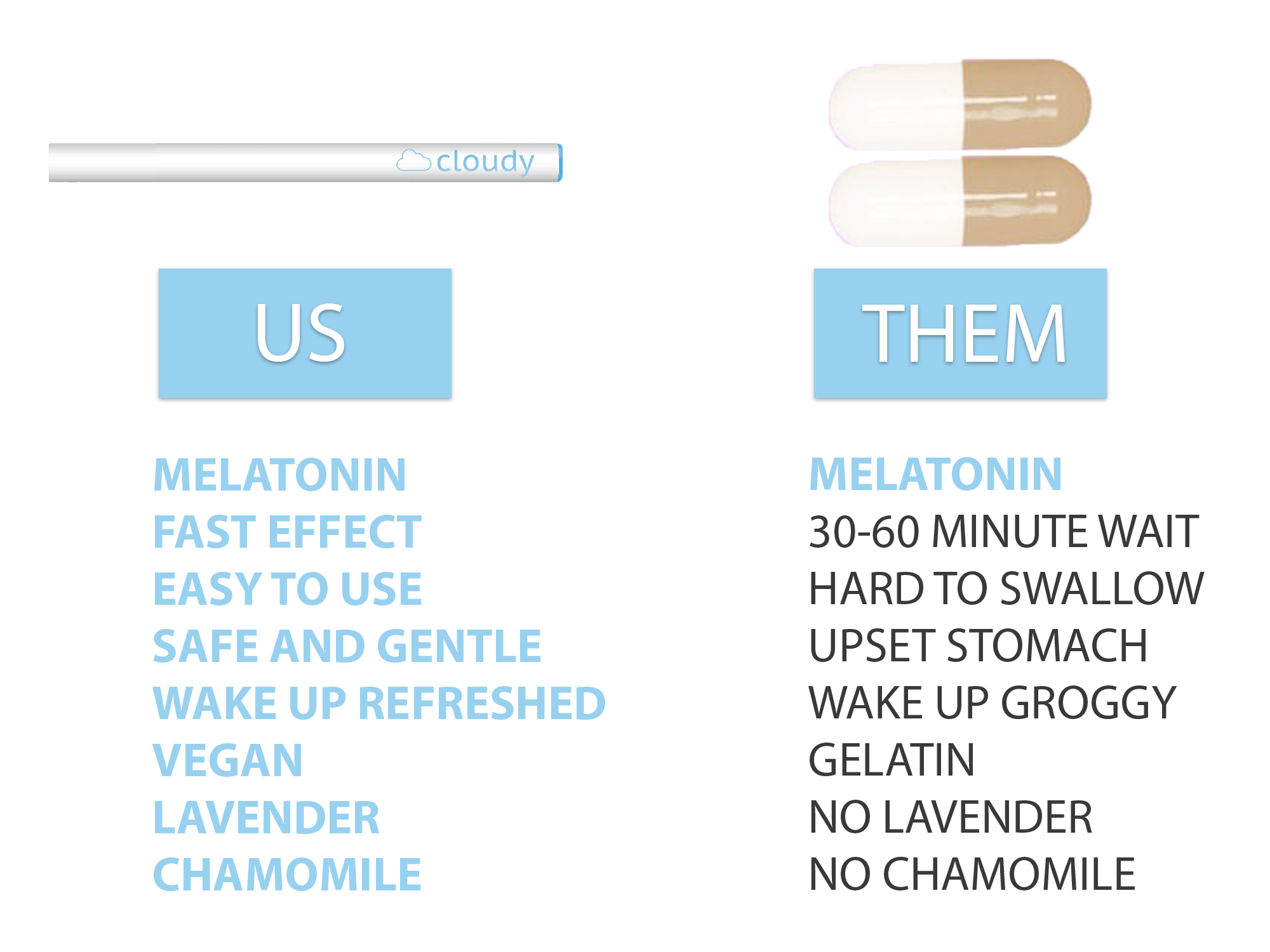 ★★★★★ | Kat M. | ✔
"I fell asleep faster, stayed asleep, and woke up refreshed after my first night trying it!"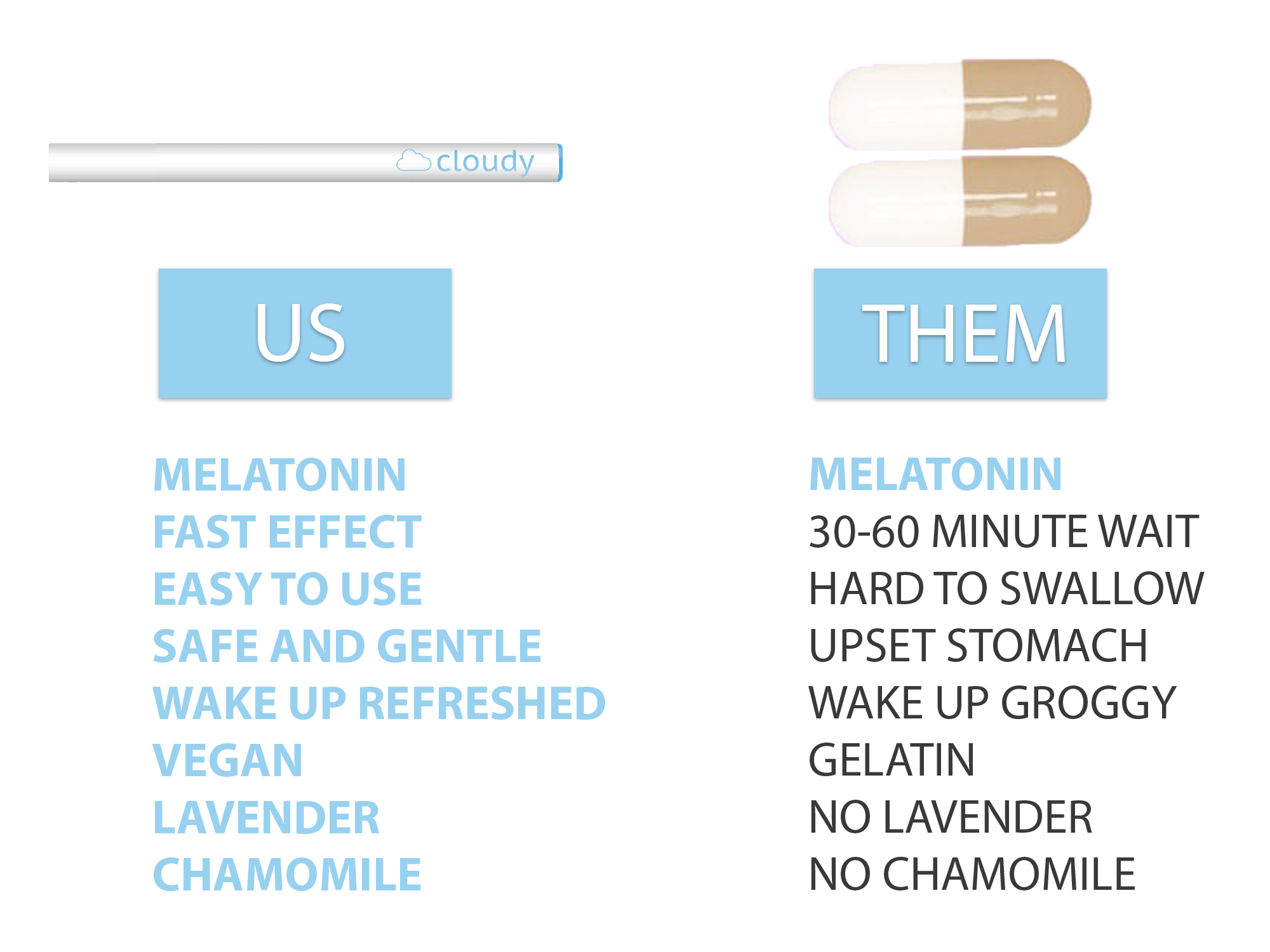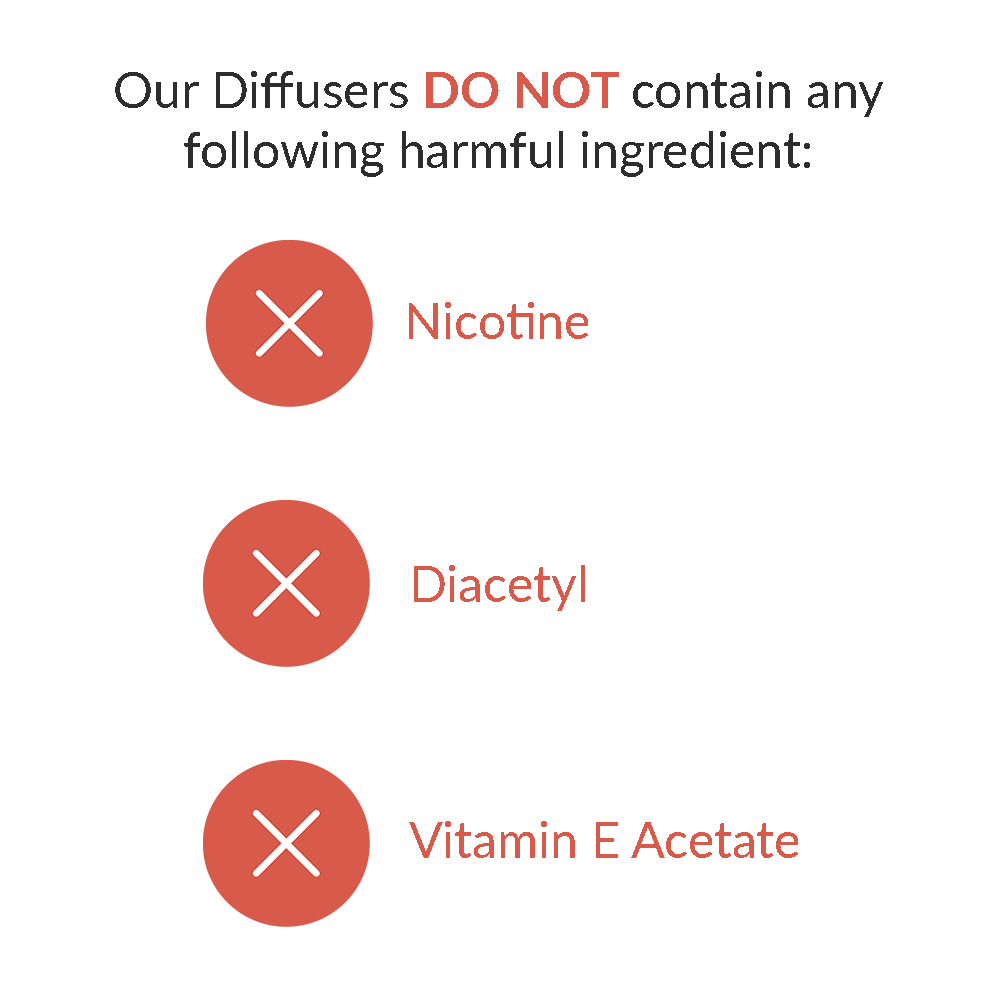 "Sleep is the best meditation" - Dalai Lama
$10/diffuser + FREE Shipping | 6 Month Supply
$10/diffuser + FREE Shipping | 6 Month Supply
$8/diffuser + FREE Shipping | 12 Month Supply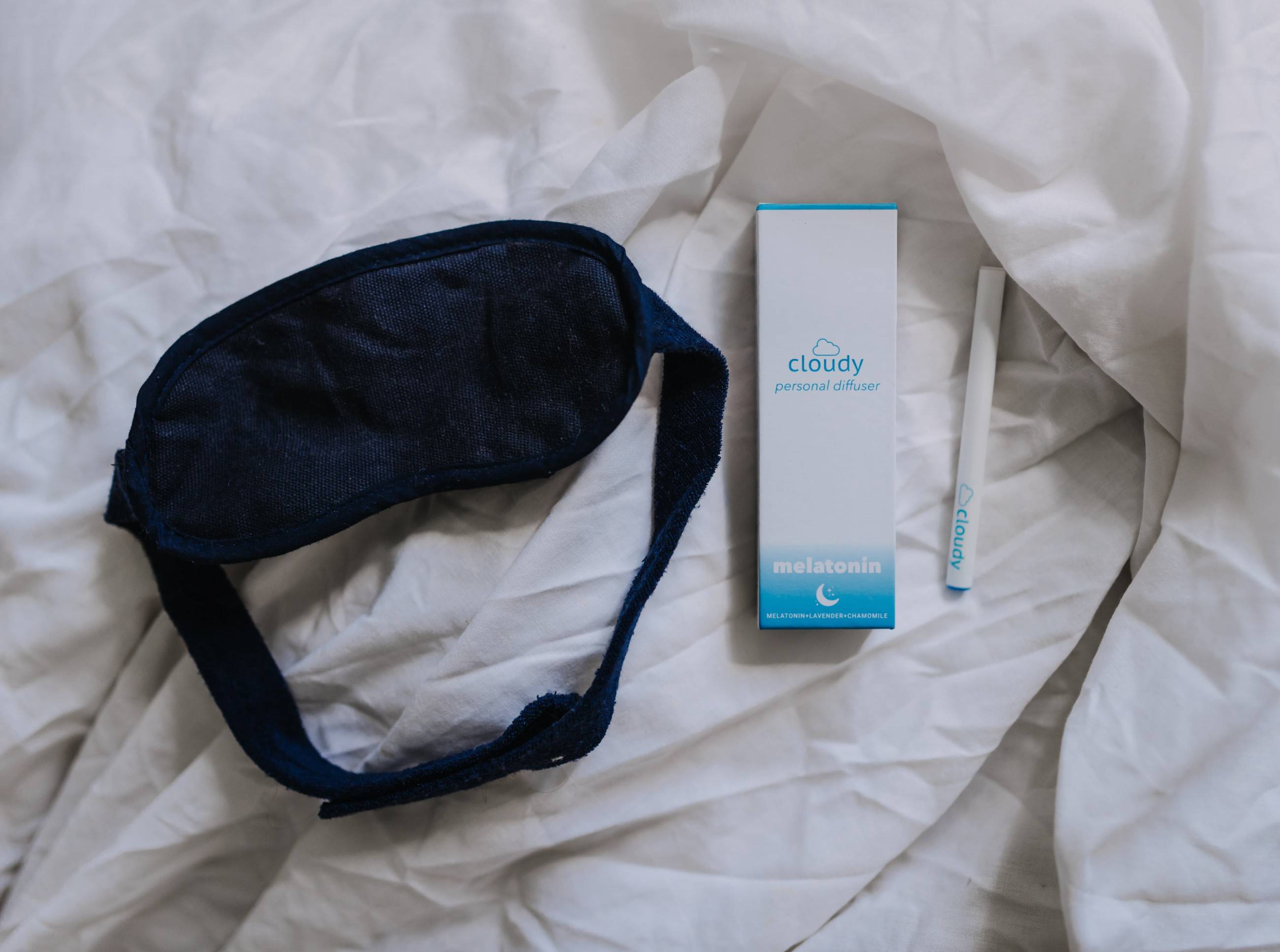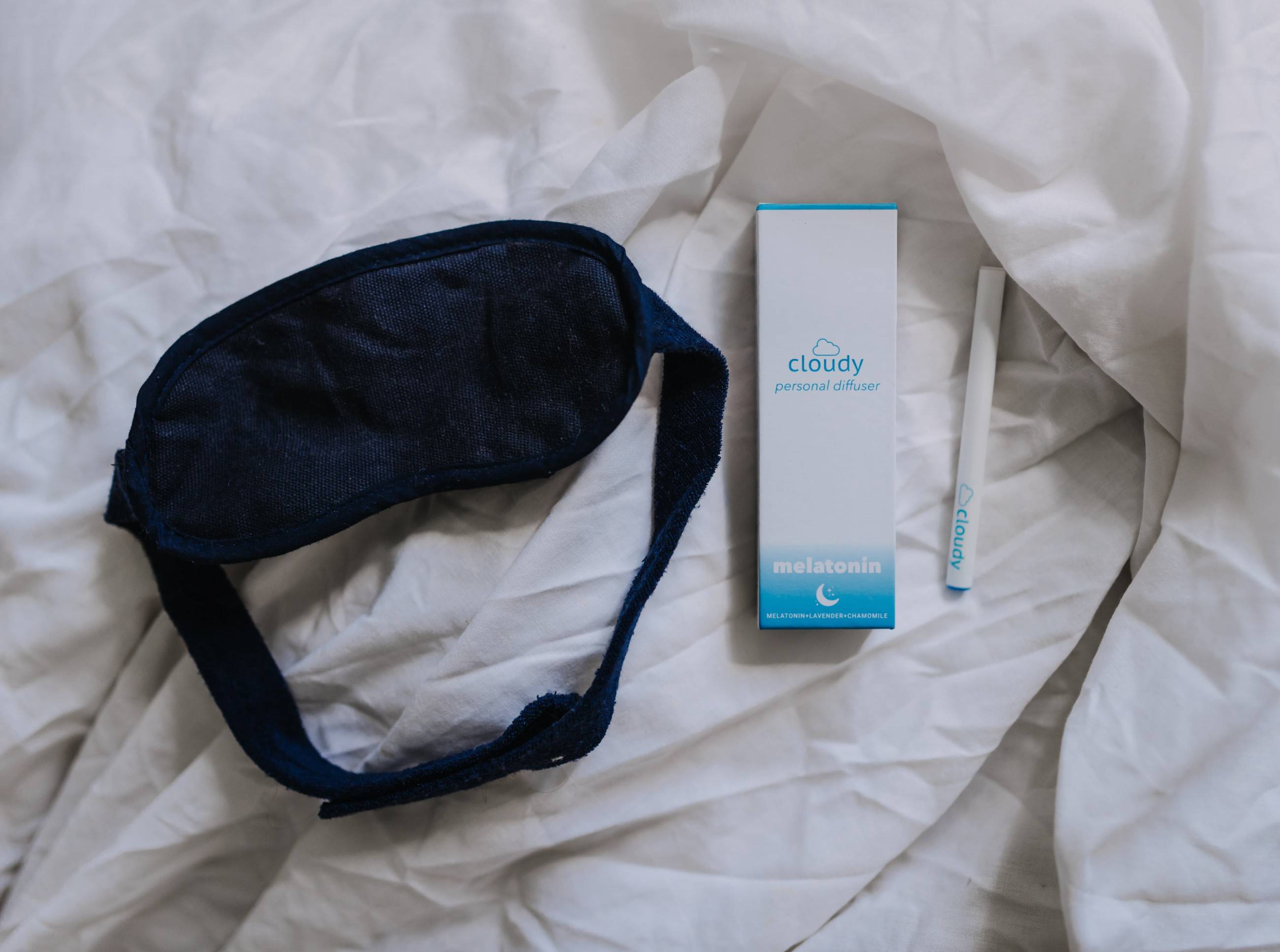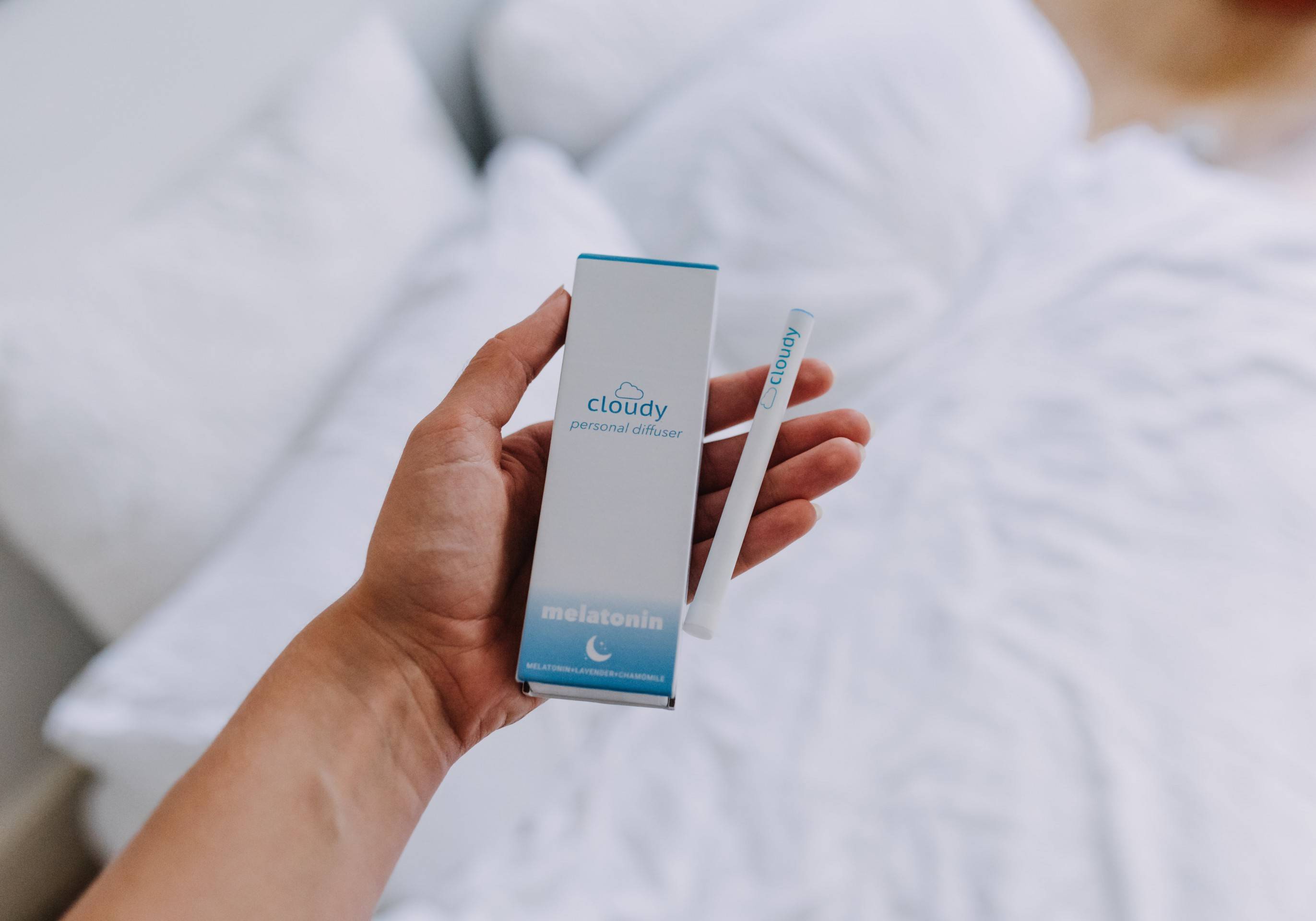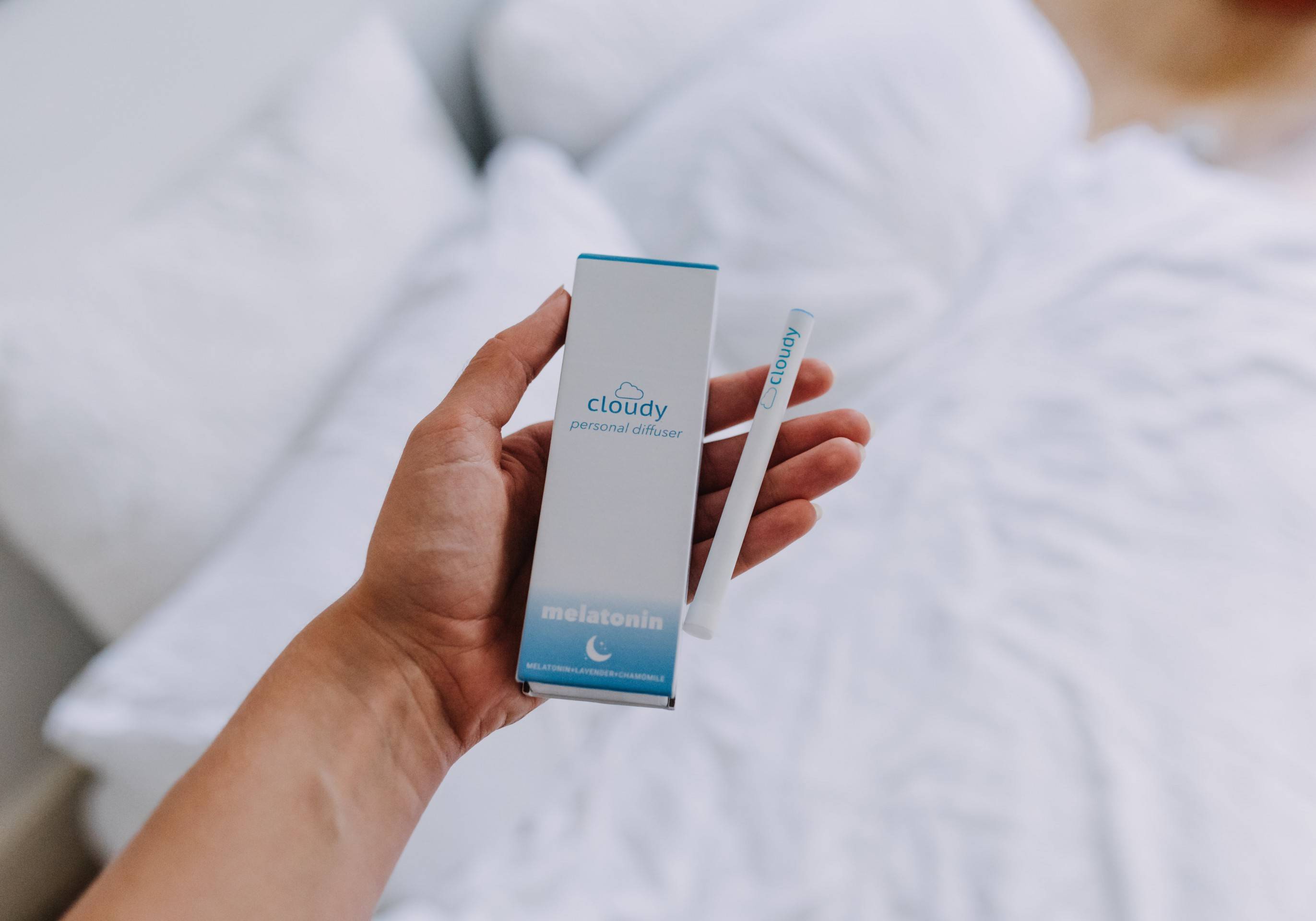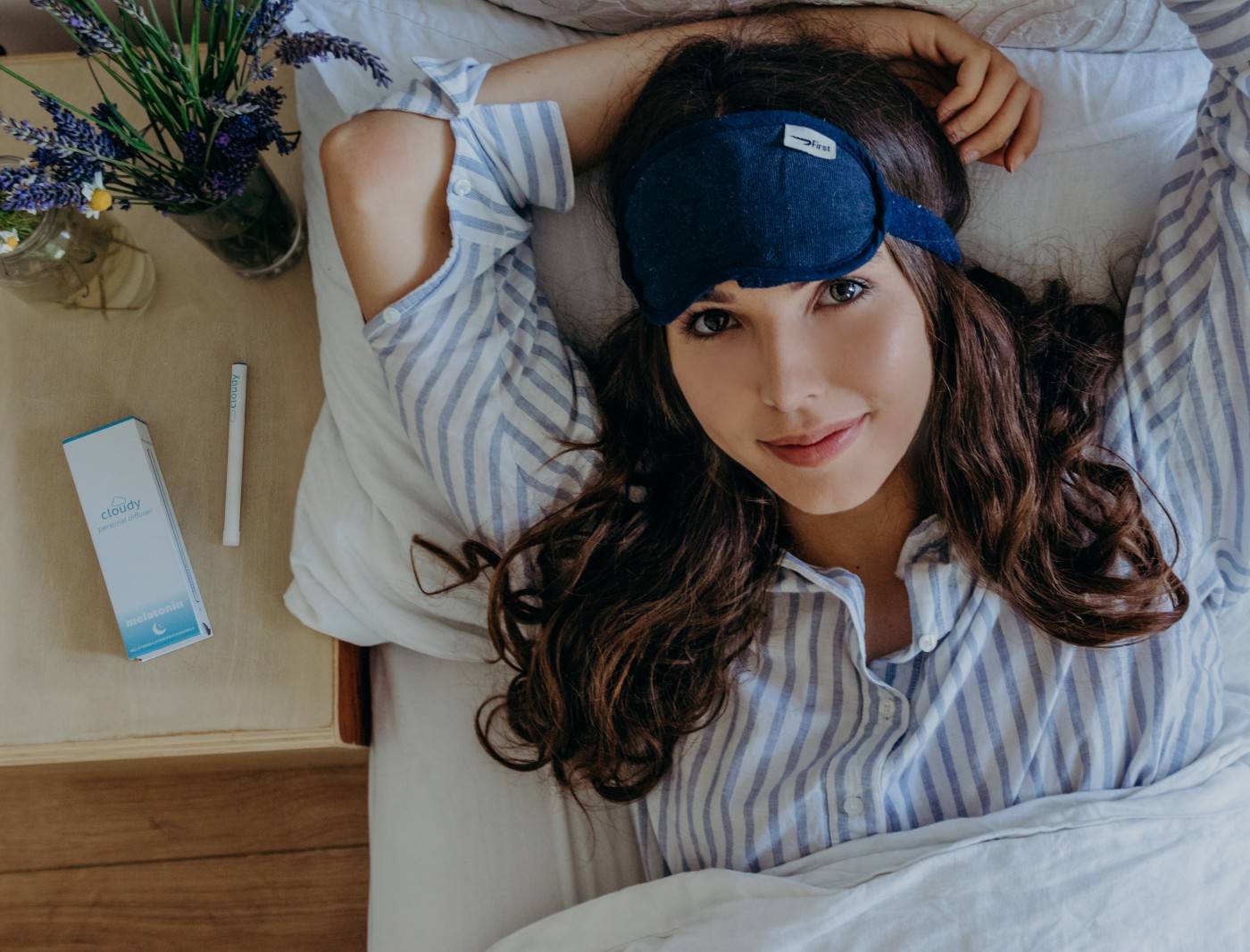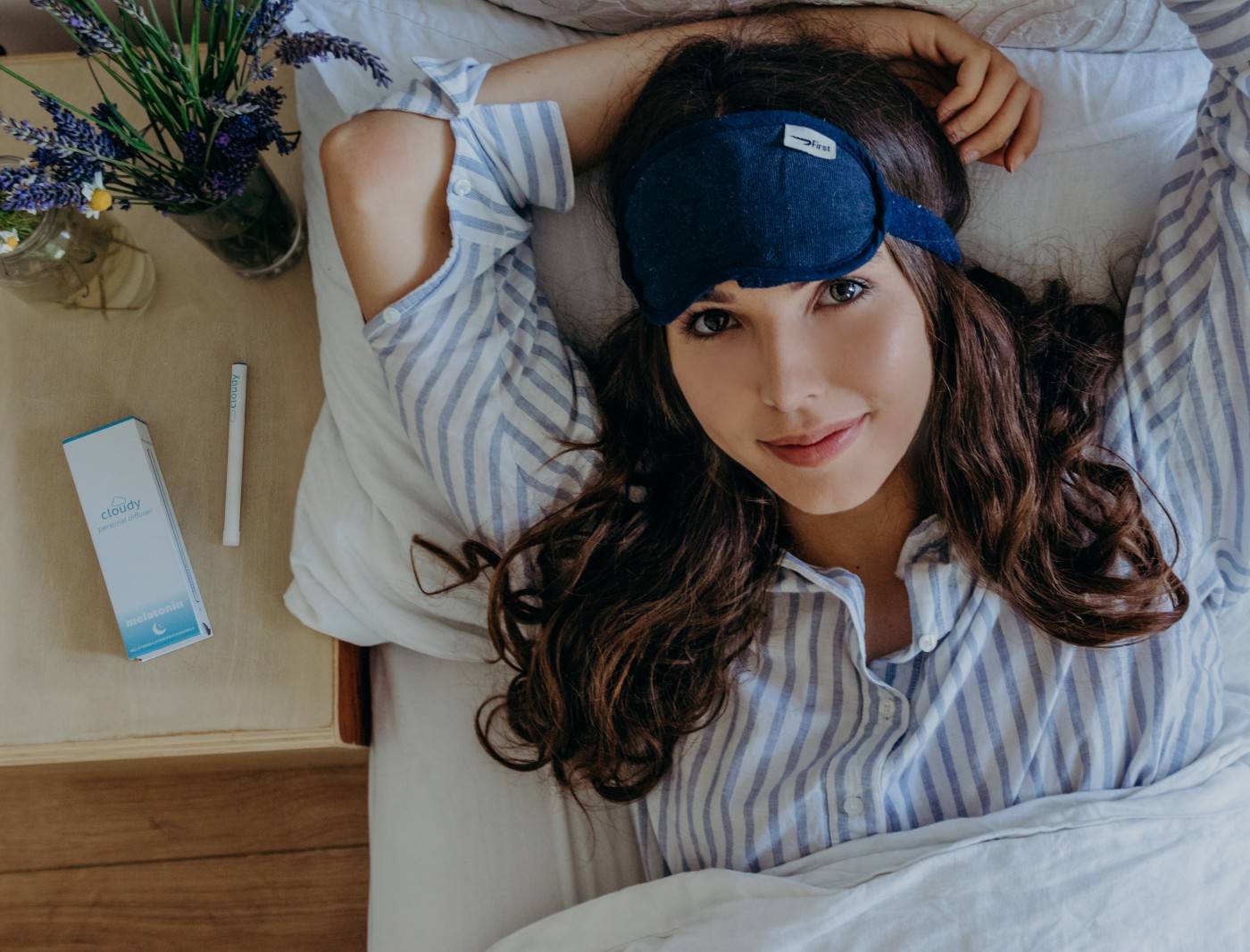 These statements have not been evaluated by the Food and Drug Administration. This product is not intended to diagnose, treat, cure, or prevent any disease.